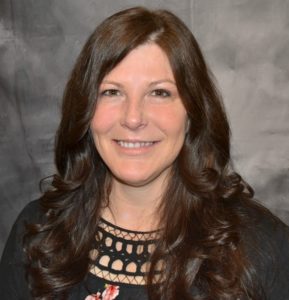 Traery Noubarian, RN, will be the new administrator for Heart & Soul Hospice of Farmington effective July 1, 2018. Noubarian succeeds Rodney Quinton, who is moving into a regional director role for hospice services at Heart & Soul's parent company, Presbyterian Manors of Mid-America (PMMA).
Noubarian began her PMMA career at Farmington Presbyterian Manor as a nursing assistant. After completing her certified nurse assistant work, she became a restorative aide and assisted in medical records when needed at the community. She started working with hospice in 2005 as a CNA and assisting with medical records.
Traery has an associate's degree from Mineral Area College in Park Hills, Missouri. She continued her education and became an LPN in 2009 and then an RN in 2010. She was named clinical coordinator for Heart & Soul Hospice of Farmington in 2013.
"Traery has a passion for hospice care," said Jeanne Gerstenkorn, PMMA's vice president of health and wellness. "We are excited to move her into the administrator position."