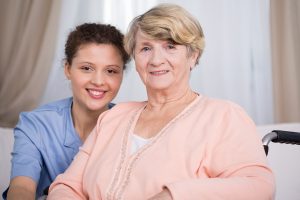 Hospice care is appropriate any time after a doctor has estimated that a patient has six months or less left to live, and both doctor and patient have decided to move from active curative treatment to a regimen more focused on quality of life. Heart and Soul offers hospice services in Farmington, Missouri.
Our team serves Missouri families in Park Hills, Flat River, Bismark, Arcadia Valley, Desloge, Potosi, Bonne Terre, Ironton, Fredericktown and Farmington.
The prognosis might mean the person has several months of rich, full life in front of them or just a few days. Hospice care can help anyone on that spectrum with a full range of direct care, emotional and spiritual support, advice, and information. We can also help friends and family of patients through the periods before and after the end of life. For more information, check out Common Questions and Hospice Misconceptions.
Comfort, care for patients and families
Heart & Soul Hospice of Farmington offers a range of hospice services to you and your loved one, including nursing care, social services, grief and bereavement services, and therapy services.
The decision to request admission to Heart & Soul Hospice services in Farmington means you will never be alone. Your physician and hospice team will work with you, your family and caregivers to establish your personalized plan of care and establish clinical goals for pain management and symptom control.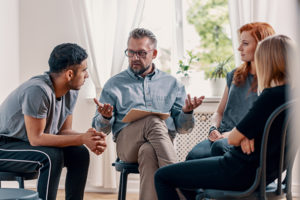 To begin receiving hospice care, you will meet with the specially trained staff of Heart & Soul Hospice in Farmington. We will have conversations centering around the hospice philosophy, as well as pain and comfort levels, support systems, financial and insurance resources, medications and equipment needs.
The Heart & Soul Hospice of Farmington team provides compassionate end-of-life care guided by Christian values to patients in Iron, Madison, St. Francois, St. Genevieve and Washington counties in Missouri.
Our hospice services in Farmington:
Nursing services focus on case management and pain and symptom control
Medications, supplies, and equipment related to your primary diagnoses and related conditions
Therapy services as needed for symptom management.
Social services counseling and support
Hospice Social worker to help you and your family with psychological and emotional issues
Hospice volunteers reach out to help ease
Bereavement support for your family
Beginning with the start of your care and continuing for 13 months after your death, emotional support is at the heart of care through letters, phone calls, and visits, as requested.
Chaplain services spiritual and grief support from the hospice Chaplain, who will coordinate with your clergy member, or spiritual advisor at your request.
Curious about hospice services in Farmington? Check out our Facebook page to learn more about our patient care and community involvement.