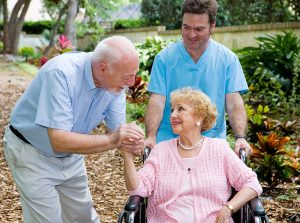 Your gifts to Heart & Soul Hospice, a not-for-profit Medicare-certified hospice agency, ensure we can carry out our mission to provide compassionate, end of life care, guided by Christian values in the Farmington, Missouri, and Wichita, Kansas, areas.
The numerous cards and letters of appreciation we receive belong to everyone who supports Heart & Soul Hospice. With the generosity of people like you, we have touched lives through patient care and grief services.
Your gifts matter
Memorial gifts for your loved one will assist in providing training of volunteers, pastoral care and grief support for families of hospice patients. It also helps continue these vital services in the community.
Gifts help to provide training for volunteers and pastoral care, as well as continuing vital services in the community. For more information on how to support the mission, call Heart & Soul Hospice at 800-336-8511 or leave a gift online.
Gifts may also be mailed to:
Heart & Soul Hospice – Farmington
412 Cayce St.
Farmington MO 63640-1701
You can make a difference. Your gift does matter.
Heart & Soul Hospice is a non-profit, 501 (c)3 organization. Your contribution is entirely tax-deductible as allowed by law.