The Heart & Soul Hospice Farmington team provides compassionate end-of-life care guided by Christian values.
In Missouri, the Farmington team accepts hospice admissions in Park Hills, Flat River, Bismark, Arcadia Valley, Desloge, Potosi, Bonne Terre, Ironton, Fredericktown and Farmington.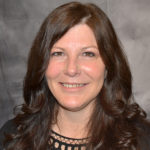 Traery Noubarian, RN
Hospice Administrator
Traery was named hospice administrator in July 2018. She previously was the clinical director. She started her career with Farmington Presbyterian Manor as a nursing assistant. She worked in medical records at Presbyterian Manor and began working with hospice in 2005 during the initial start-up. She has an associate's degree from Mineral Area College in Park Hills, Missouri. She became an LPN in 2009 and an RN in 2010.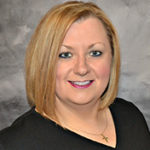 April Courtway, RN
Clinical Services Director
April was named clinical director effective July 2018. She started with hospice as an aide and worked her way up to case manager as she completed her education. She previously worked as a restorative aide at Farmington Presbyterian Manor. April has worked in health care several times and worked in sales and office management. She's an amateur photographer and has worked at South East Missouri Mental Health Center as an RN. She has an associate's degree in nursing from Mineral Area College in Park Hills, Missouri. She is a past member of Arcadia Valley Elks Ladies' Auxiliary.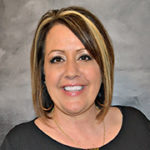 Susan Sutton
Marketing Director
Susan joined Heart & Soul Hospice in October 2016. She has 16 years of experience in health care marketing, including 12 years in hospice marketing. Before that, she worked in the field of social work for seven years. Susan has a bachelor's degree from Central Methodist University.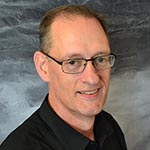 Richard Hayes,
MSW Social Worker/Volunteer Coordinator
Richard joined Heart & Soul Hospice in February 2020. He owns and operates Rick's Muffler Shop in Farmington. He also provides ministerial, family and individual counseling through Leadbelt Pentecostal Church of Bonne Terre, Mo. He has a master's degree in social work from the University of Missouri in St. Louis with an emphasis in family dynamics, and he is an ordained minister through the United Pentecostal Church International. When he's not working, he enjoys time with family and friends, attending church and working with classic cars.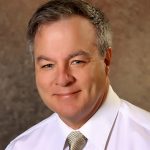 William Johnson, DO
Medical Director
Dr. Johnson joined Heart & Soul Hospice in April 2009. He is in medical practice with Farmington Physician Associates, a part of the St. Francis Healthcare System. He is board certified by the American Osteopathic Academy of Family Practice.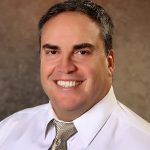 Paul Moniz, DO
Team Physician
Dr. Paul Moniz, DO, became associate medical director in February 2015. He is co-founder of Midwest Health Group. He is the author of "The World Inside Us," founder of the Midwest Health Network, regional director of Premier Specialty Network and an AOA and ACOFP member. He has a bachelor of science degree in biology with a religion minor. He is a board certified doctor of osteopathy.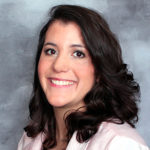 Abby Stafford,
RN Case Manager
Abby joined Heart & Soul Hospice in November 2017 as RN Case Manager. She has also volunteered with Heart & Soul Hospice since 2015. Abby has an associate of science degree in nursing and an associate of arts degrees from Mineral Area College. She obtained her bachelor's degree in nursing in 2018. She is a registered nurse with certifications in basic life support and advanced cardiac life support. She likes to spend time with her family, playing music, reading, crocheting and decorating her new home.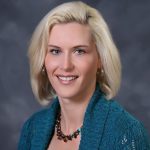 Rhonda Hensley
Hospice Health Aide
Rhonda joined Heart & Soul Hospice in August 2016. She has 15 years of experience in the hospice field and has worked in home health and skilled nursing as well. She received her CNA license in 2000.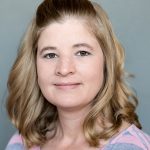 Amy Smith
Hospice Health Aide
Amy joined Heart & Soul Hospice as the hospice health aide in September 2013. She previously worked at Farmington Presbyterian Manor, where she started out as a CNA on the night shift. Through her time at Farmington Presbyterian Manor, she moved to evening shift and eventually became a restorative aide before joining the hospice team. Amy is attending Mineral Area College for an associate's degree. She plans to become a physical therapist.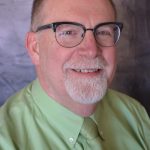 David Duncan
Chaplain
David holds a Master's Degree from The Southern Baptist Theological Seminary in Louisville, KY. He has done additional studies at Saint Paul School of Theology, Leawood, Kans., as well as Clinical Pastoral Education through Mercy Hospital, Springfield, MO. Appointed by the Missouri Annual Conference of The United Methodist Church to serve as a Hospice Chaplain, Duncan comes with 25+ years of experience in various ministry roles with Southern Baptist and United Methodist churches in Missouri and Utah.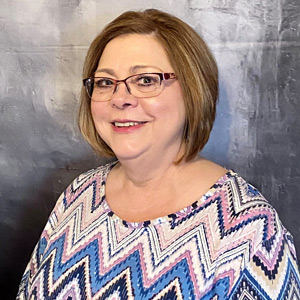 Becky Finch
Office Coordinator
Becky joined the hospice team in January 2016. She previously worked as office administrator for another hospice organization. She is an active supporter of the Juvenile Diabetes Foundation (JDRF) and organized the first JDRF walk in the Farmington area.