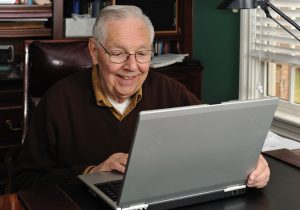 Making the decision to start palliative treatments and enter hospice care can be difficult. We offer resources to help you and your loved one with your decision to seek care and make important health care decisions.
The National Institute for Health offers a booklet, End of Life: Helping with Comfort and Care  to provide guidance and help in understanding the unfamiliar territory of death. This information is based on research, such as that supported by the National Institute on Aging (NIA), along with other parts of the National Institutes of Health. It also includes suggestions from healthcare providers with expertise in helping individuals and families through this difficult time. Most of the stories included are examples of common experiences at the end of life.
Most hospice patient referrals are made by their physician. However, patients, family members, even friends can also make a referral. Before deciding on a hospice provider for you or your loved one, download the Choosing a Quality Hospice Worksheet from the National Hospice and Palliative Care Organization to assist you with this decision.
The following links provide helpful resources to assist you as you research hospice or grieve for a loved one.
Hospice and Palliative Care links:
Grief resource links: