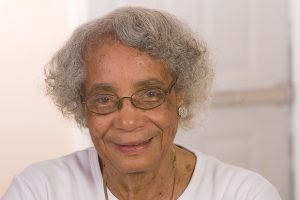 There are several common misconceptions about hospice and its purpose. Many people believe hospice is only for the last few days or weeks of life; however, hospice care is designed to improve the quality of life and help the patient and their families make the most of the time that's left.
An early admission to hospice helps the patient and family get the full benefits of hospice services, including emotional support and family services that can ease those final months of life.
Other common misconceptions about hospice care include:
Hospice is only for the last few days or weeks of life.

Hospice is not just for the last few days or the last two weeks. Hospice is designed to care for the patient and family during the last months of life.

There is no limitation on how long you can receive hospice care. True, your physician must certify that you are expected to live six months or less, but hospice services need not end at six months. Hospice care can extend well beyond the original six-month life expectancy.
Only a doctor can refer a patient for hospice care.

Anyone can refer a patient for hospice care. The information will be taken and the patient's doctor will be contacted to gain permission to access the patient for eligibility.

If you choose hospice care, you can no longer see your family physician.

At your discretion, your primary care physician can be involved as much, or as little, as you like in mapping out your plan of care. Your physician works with our staff physicians to coordinate medical care, especially as symptoms become more difficult to manage.

Hospice pushes death prematurely.

Hospice care becomes available when a patient's illness has been deemed terminal. However, experts say the act of choosing hospice care is, in fact, life-affirming. In addition to being made as comfortable and pain-free as possible, a hospice patient receives support that ensures the best possible quality of life for the remainder his or her life.

The goal of hospice care is to ease the dying process, not to rush it. Hospices do not expedite death, and it is illegal for hospices or staff members to do so.

Suffering is a part of hospice care because traditional medicine is no longer allowed.

Managing pain and symptoms is one of the key goals in hospice care. Medications are used as needed to control both.
Hospice is just nursing care.

Palliative care — the treatment of symptoms causing discomfort or distress, such as shortness of breath, pain, appetite loss — is just one aspect of hospice care. Hospice uses a multidisciplinary approach to provide a wide range of services. Medical directors, nursing staff, social workers, spiritual counselors, dieticians, home health aides, therapists and bereavement counselors work with patients and their families.
You have to leave your home to receive hospice care.

Hospice care can be provided in a patient's home or in the home of a family member or friend. Hospice is not a "place" — it is a kind of care and a set of services. Hospice care is typically delivered in the patient's own home, a nursing home or in assisted living. Other locations can include a hospital or a "hospice house."
You cannot leave your home if you are receiving hospice care.

A hospice patient can continue to participate in activities and events outside their home while receiving services.  Hospice focuses on quality of life and easing pain and discomfort. As long as the patient is able to participate in normal activities, they can do so without losing the hospice benefit.
Hospice provides 24/7 care.

Although Heart & Soul Hospice does not provide around-the-clock care, they do provide on-call support 24 hours a day.
Hospice is only for cancer patients.

Hospice care is for any patient with a terminal illness, which can include end-stage heart disease, COPD, Alzheimer's disease, ALS (Lou Gehrig's disease) and AIDs, to name a few.
Hospice is only for old people.

Terminal illness can strike at any time, and hospice care is available to anyone in the end stages of life, regardless of age. Although Heart & Soul Hospice's services are geared toward adults (18 and older), there are hospice services that specialize in care for infants and children.
Hospice means you've given up hope.

Hospice does not mean you've given up. Hospice seeks to improve the patient's quality of life and allow dying to take place naturally. Hospice is ready to help you and your family make the most of the time that's left.
Hospice takes over completely and your family members are no longer allowed to care for you.

Families still can provide as much care as desired. In addition, input from family members is an important component of a patient's care plan. The multidisciplinary team meets with the patient and/or family members at regular intervals.

Hospice personnel are there to provide information and support in decision-making and in the care of the patient.
Hospice workers will impose a particular religion on the patient.

Religious professionals of various faiths work at hospices, and they are often referred to as spiritual care counselors. Heart & Soul Hospice has a chaplain at each location who works with patients, their families and their current spiritual leaders.
Hospice is expensive.

Hospice is not a financial burden. Hospice services are covered by Medicare Part A, Medicaid and many private insurers. The vast majority of patients and families never receive a bill for hospice. To find out more about your insurance provider's rules for hospice coverage, consult with your insurance carrier.
After the patient's death, there are no services for the family.

Hospice care provides bereavement counseling for family members before and after the patient's death. The length of those services varies.
For more general information about hospice care, visit the National Hospice and Palliative Care Organization website.