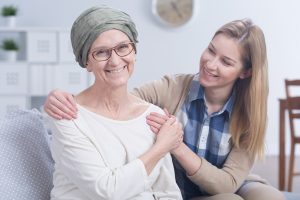 Advance directives are legal documents, valid throughout the United States, that allow you to make your wishes know when you are unable to voice them yourself. You do not need a lawyer to fill out an advance directive, but your advance directive becomes legally valid as soon as you sign them in front of the required witnesses.
There are three main types of advance directives, a living will, a do not resuscitate order and a medical power of attorney.
The laws governing advance directives vary from state to state, so it is important to complete and sign advance directives that comply with your state's law.   Also, advance directives can have different titles in different states.
Forms are available upon request. Give a copy of completed advance directives to your Heart & Soul Hospice care team, as well as your doctor.
Living will
A living will allows you to document your wishes concerning medical treatments at the end of life. A living will:
Takes effect when a person is unable to make decisions regarding health care.
Applies only to questions of treatment related to a terminal condition.
Before your living will can guide medical decision-making, two physicians must certify:
You are unable to make medical decisions,
You are in the medical condition specified in the state's living will law (such as "terminal illness" or "permanent unconsciousness"),
Other requirements also may apply, depending upon the state.
Do Not Resuscitate (DNR)
A do-not-resuscitate order, or DNR order, is a medical order written by a doctor. It instructs health care providers not to do cardiopulmonary resuscitation (CPR) if a patient's breathing stops or if the patient's heart stops beating.
A DNR order allows you to choose whether or not you want CPR before an emergency occurs. It is specific about CPR. It does not provide instructions for other treatments, such as pain medicine, other medicines, or nutrition.
The doctor writes the order only after talking about it with the patient (if possible), the proxy, or the patient's family.
A DNR order allows a person to die a natural death. Optimal comfort care is continued with hospice services. It does not mean do not treat.
A DNR order is not required to begin care.
If you do not want resuscitation started, ask your doctor to write a DNR order to keep in your home. Hospice can help obtain a DNR order from your primary physician to keep in your home.
Medical power of attorney
A medical power of attorney (or healthcare proxy) allows you to appoint a person you trust as your healthcare agent (or surrogate decision maker), who is authorized to make medical decisions on your behalf.
A medical power of attorney:
Allows you to designate another person to make medical decisions for you.
This person makes medical decisions on your behalf only when you are unable to do so.
You can specify your wishes regarding medical care in writing.
The DPOA-HC does not cover legal and/or financial matters.
Before a medical power of attorney goes into effect a person's physician must conclude that they are unable to make their own medical decisions. In addition:
If a person regains the ability to make decisions, the agent cannot continue to act on the person's behalf.
Many states have additional requirements that apply only to decisions about life-sustaining medical treatments.
For example, before your agent can refuse a life-sustaining treatment on your behalf, a second physician may have to confirm your doctor's assessment that you are incapable of making treatment decisions.