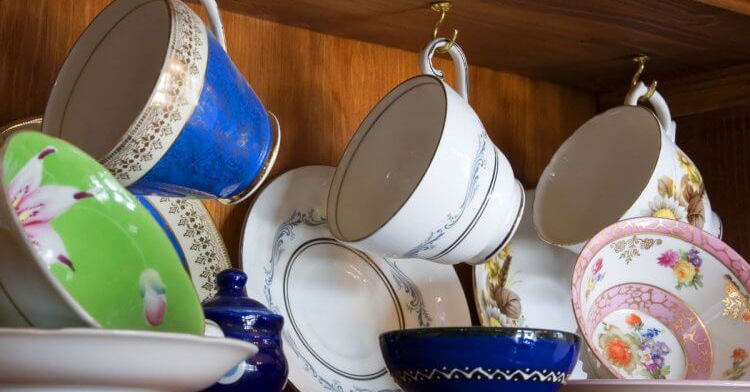 My mother-in-law and I rarely saw eye to eye.
During her lifetime, I bristled against her perfectionism, her need for control and her sometimes chilly demeanor. Yet two years after her passing, I realize that she has influenced my everyday life in many ways, large and small.
How so?
It's complicated. While my own mother had an interest in style and fashion — she worked in a fancy women's dress store before meeting my father — she never had the disposable income to indulge herself in such matters. Furniture for our house was purchased in a single day on sale, with everything arriving at the same time, including the pictures on the walls. My mother believed in the power of the new, discarding the old furniture in one fell swoop. Unlike my mother-in-law, who was a self-taught antiques dealer, the old spoke to my Depression-raised mother of poverty and decay.
Uncomfortable About My Mother-in-Law's House
Having come from a world where pictures were bought to match the sofa colors (mainly neutral shades of beige and brown), my first glimpse of my mother-in-law's house proved a revelation.
Heavy damask curtains shielded glassed-in collections of ivory carved Buddhas, intricate cloisonné and Chinese imported porcelain. Prints from Calder, Picasso and Miro graced the walls. A profusion of colors — aqua, turquoise, and jade — filled the living room. The dining room was lined with a Paris Opera stage bought on a trip abroad.
Everywhere you looked were things of unusual beauty, all united by a singular connoisseur's eye. And all of it initially made me very, very uncomfortable. Not used to such surroundings, I worried that to like them — and not my mother's budget conscious stark surroundings — would be a form of betrayal.
And my mother did take it that way. "Overdone," she declared of my mother-in-law's choices. "Who is she trying to impress?" she asked.
Differences in Clothes and Cooking
My mother-in-law's attention to details did not stop with décor; it spread to the way she dressed and the way she served.
Her clothes were carefully curated silk print blouses paired with slim black trousers or skirts. Unlike my mother, who never liked herself in clothes, my mother-in-law had a "style" — tailored yet eclectic, with room for unusual costume jewelry she collected from her antique shows.
And then there was the way she served meals. Unlike my mother, who hated having people in the house, my mother-in-law made friends easily and entertained often. She cooked for days, putting up schedules on the refrigerator of things to buy and things to cook. She brought in a local chef to teach her how to make croissants. From her, I learned about lobsters, cassis cheesecake and oysters fresh from the shell.
You might say this is a story about class, and in part it is. Despite my mother's concern, none of it made me love her any less. But now that both of the mothers are gone, when I look around my own house, I see my mother-in-law in the assortment of paintings arranged on my walls and in the brightly painted ceramic plates that perch above my cabinets. I think of her as I prepare family dinners, experimenting with new recipes. I even see her as I twist on a silk scarf or don a colored tunic.
My Mother-in-Law's Influence on My Family
While my mother-in-law remained a formidable figure for me throughout her life (I never did feel that I lived up to her expectations for her son), I see her influence in my own life.
Two years after her death, she has left behind lots of legacies. A talented violinist, she left her son with a deep love of classical music; a baseball fanatic when it came to her beloved Phillies, she left my two sons as lifelong fans.
And though I don't know how she would feel about it, she also left me, indubitably enriched by her sense of color and design and her struggle — despite her difficult personality — to find beauty in her dress, her home and her surroundings.
Even if she didn't always find it in me, I, too, am part of that legacy.
(This article originally appeared on Next Avenue.)