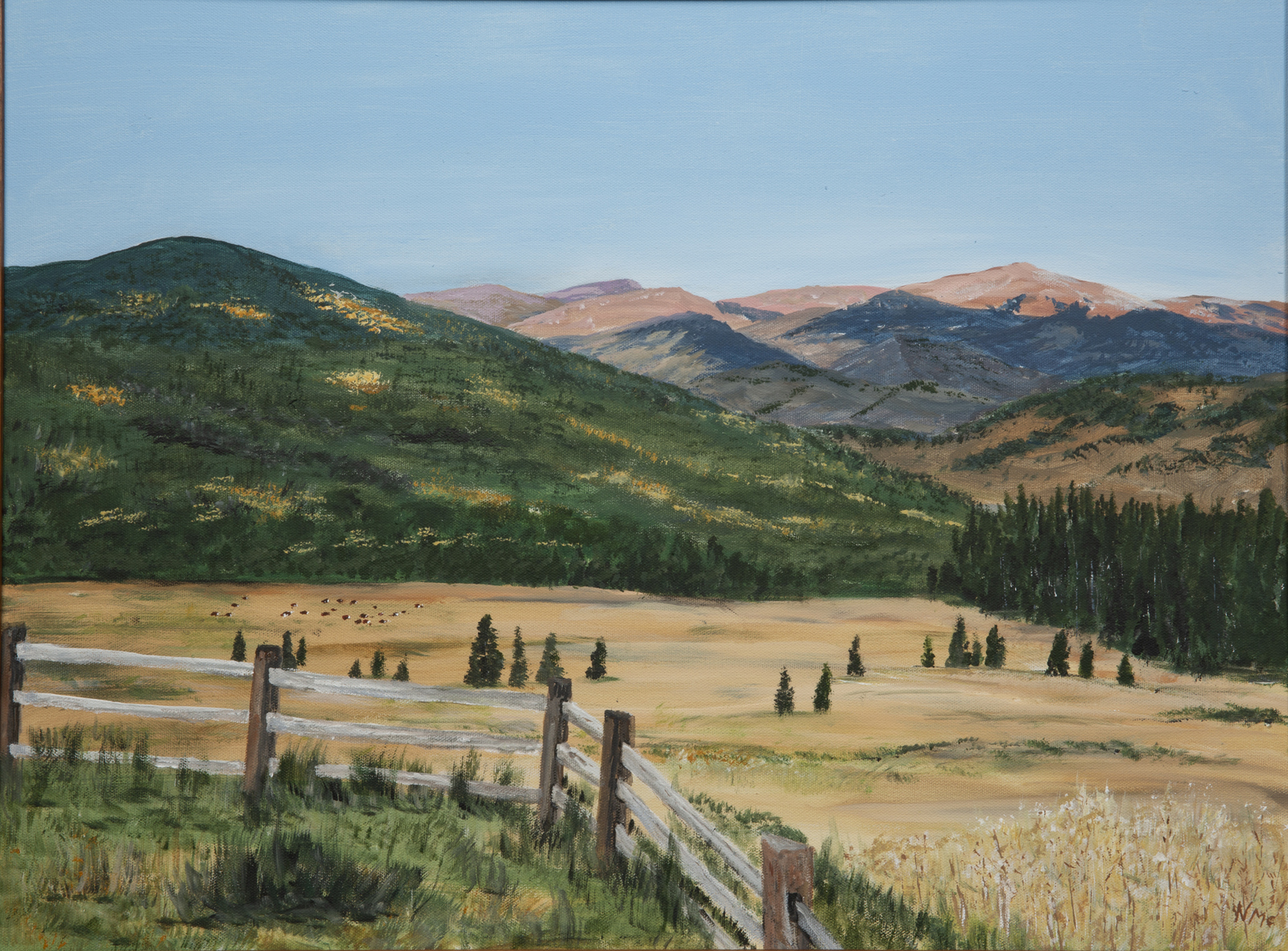 by Greg Schmidt
I love exploring the depth and fullness of beautiful paintings! And some of the paintings I enjoy most are landscapes. I love viewing calm, peaceful, endless miles of ocean. But I also love it when the artist captures those turbulent, churning, white-capped waves amidst 20-foot swells. And I love soft, rolling golden waves of four- to six-foot high tallgrass prairie feeding hundreds of North American Bison or wild Mustangs. And among we "flatlanders," who doesn't love an endless vista of snow-topped peaks and shadowed valleys featuring the millions of Bristlecone Pine, Colorado Blue Spruce and Quaking Aspens reaching heavenward throughout the Rocky Mountains. Soft. Tranquil. Powerful. Exposed. Naked. Raw.
And while I very much enjoy looking at such landscapes, I don't want my life to emulate them. Mostly, I hate getting caught feeling bare, unkempt, wild, or unfocused. I would rather appear calm, collected, on target, and put together to the watching world. Vulnerability is cute when it's a commodity you are selectively choosing to give away. It's painful when it takes you by surprise.
Our Newton Presbyterian Manor residents as well as our Heart & Soul Hospice patients and their families make a myriad of decisions. And one of them is whether or not they're going to let a Chaplain they've likely never met to enter their "landscape." Whether their personal landscape is peace-filled, turbulent or filled with endless peaks and valleys, they graciously allow people like me to walk in and share their experience. I try never to take anyone by surprise. I want vulnerability to be something of their choosing. Life is raw and naked enough. They should be the ones choosing what and how to share their lives with me.
When others are facing a turbulent landscape brought by aging, disease or death that they would rather keep to themselves or hide altogether, I do my best to treat each opportunity to share our stories/landscape as though it were a priceless gift. Why? Because that is what has been done for me.
"The Lord is my light and my salvation – whom shall I fear? The Lord is the stronghold of my life – of whom shall I be afraid? When the wicked advance against me to devour me, it is my enemies and my foes who will stumble and fall. Though an army besiege me, my heart will not fear; though war break out against me, even then I will be confident. One thing I ask from the Lord, this only do I seek: that I may dwell in the house of the Lord all the days of my life, to gaze on the beauty of the Lord and to seek him in his temple. For in the day of trouble he will keep me safe in His dwelling; He will hide me in the shelter of His sacred tent and set me high upon a rock."
Our God is indeed a very present help in the time of need. He's active today. Saving us. Caring for us, and setting us high on that rock! He is here today through the power of love to conquer sin, death, hell, and the grave. No enemy or disease can stand against Him. While we sometimes will give in to lesser thoughts, you and I need never live in fear or be afraid of the Almighty. He is faithful!