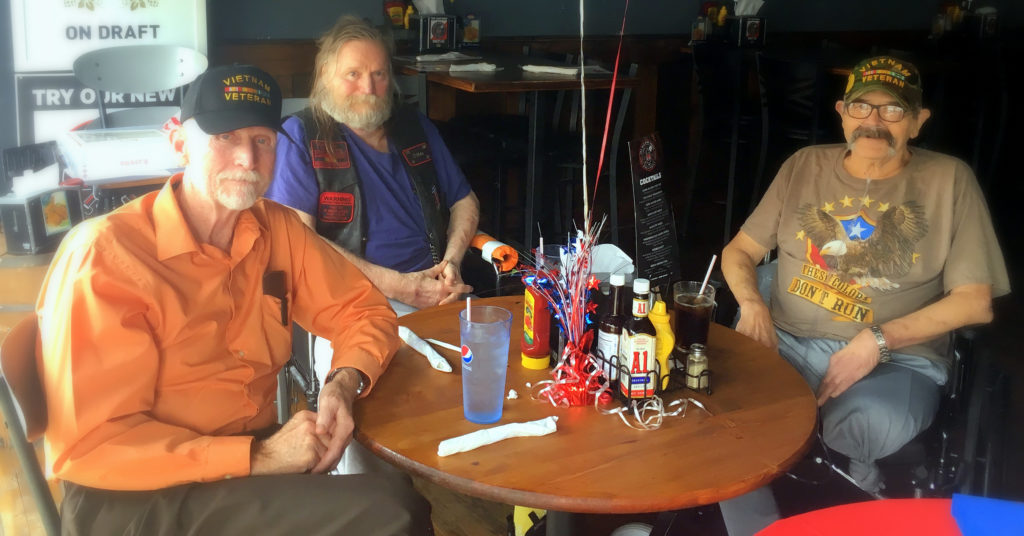 From the grade school playground to the jungle in Vietnam, Farmington residents John Hastings, Clifford Barnes and William Allen share memories that span a lifetime. They recently had the opportunity to reminisce during a lunch at Park Hills that was hosted by Heart & Soul Hospice as part of their One More Time program.
"We had a blast. We talked about everything from childhood to Vietnam to what we're doing right now. I'll remember it for a very long time," said John Hastings.
John and William attended Kindergarten through high school together and grew up just a few blocks apart. William and Clifford attended the same church and youth camp together before Clifford met up with the boys at the same junior high. William was drafted to the Vietnam War following high school in October 1967 and Clifford and John went to Vietnam within the following two years.
That's when John swears that Clifford saved his life.
"I never saw Clifford in Vietnam, but I saw the insignia and knew he was on a flight … One night when we got to the landing zone, the whole jungle opened fire. Every time we tried to land, we got fired at. I did not know until I got home from Vietnam that Clifford asked a guy where I was in the chopper formation that night and I was in the chopper in front of him. He arranged it where he had let his men out and came back to help us out of the chopper. He drew the fire from the enemy into this chopper while we got on the ground, and we were basically safe. He let us live," said John.
Not many friendships share that kind of bond. And it's something these men seem to appreciate each and every day.
"We are friends for life. We went our separate ways and had careers and saw each other occasionally. Here we are, old men, and we're close again," said William Allen.
For the past six months, William has visited his friends every week to continue to keep their memories alive. John lives at Camelot Nursing and Rehabilitation Center in Farmington and Clifford was recently admitted to a local hospital. That's why Heart & Soul Hospice recently arranged a One More Time event for the men.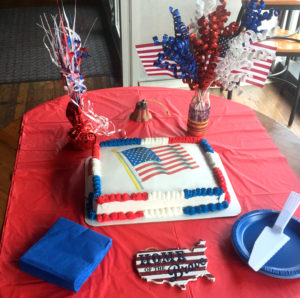 Heart & Soul's One More Time program brings moments of joy and meaning to those nearing the end of life by making life-enhancing wishes come true. Each moment is unique and personal. It can be larger than life, or as simple as bringing friends together one last time.
"Mr. Hastings' One More Time event was an incredible opportunity for our hospice team to bring together three lifelong friends and provide them with a day of sharing memories and laughs. This is the perfect example of why we encourage an earlier admission to hospice—families and friends can work with Heart & Soul Hospice to make their loved ones' wishes come true," said the marketing director for Heart & Soul Hospice.