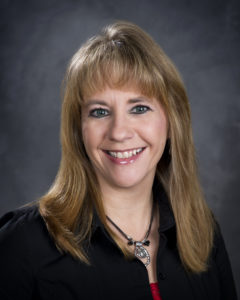 Jennie Johnson, RN, will be the new administrator for Heart & Soul Hospice of Wichita effective September 10, 2018. Heart & Soul Hospice is an extension of Presbyterian Manors of Mid-America's services to seniors in Kansas and Missouri.
Johnson began her PMMA career at Newton Presbyterian Manor in 2000. She has worked as a certified nurse assistant, certified medication aide, transportation aide, medical records and staff coordinator before becoming assisted living director at Newton.
She has been at the Wichita campus since 2015, serving first as director of assisted living and memory care and becoming health services director in September 2017.
"Jennie has a passion for our mission," said Rodney Quinton, regional director of hospice operations and services for PMMA. "We are excited to offer her another opportunity to grow her career in the PMMA system."
A PMMA Employee Scholarship recipient, Jennie earned her licensed practical nurse and registered nurse degrees. She did her LPN training at Hutchinson Community College and earned her associate's degree in nursing at Hesston College.