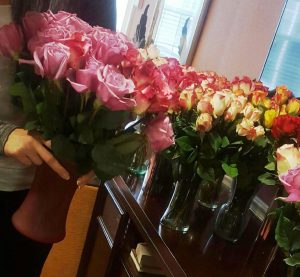 Heart & Soul Hospice of Wichita, with the help of Tillie's Flowers in Wichita, delivered 200 roses to hospice patient Margaret Pittman on Aug. 12 through the hospice's One More Time program.
One More Time is a program providing unique experiences for hospice patients that provide joy and meaning in the final stages of life.
For Margaret, fresh flowers bring joy.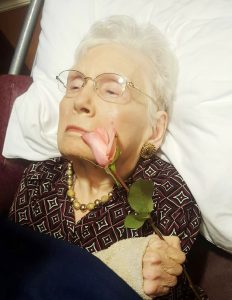 Margaret lives at Wichita Presbyterian Manor. Kathleen requested fresh flowers be delivered to her mother as often as possible because it seemed to make her happy. Margaret's family always had flower gardens and she grew flowers herself.
Kathleen often uses Tillie's Flowers to send her mom arrangements, and just hearing the name of the popular flower shop makes Margaret smile, Kathleen said.
Heart & Soul Hospice received the 200 roses as part of Tillie's Flowers' 140th business anniversary. The flower shop invited the public to nominate their favorite non-profits to receive flowers, and 20 organizations were selected.