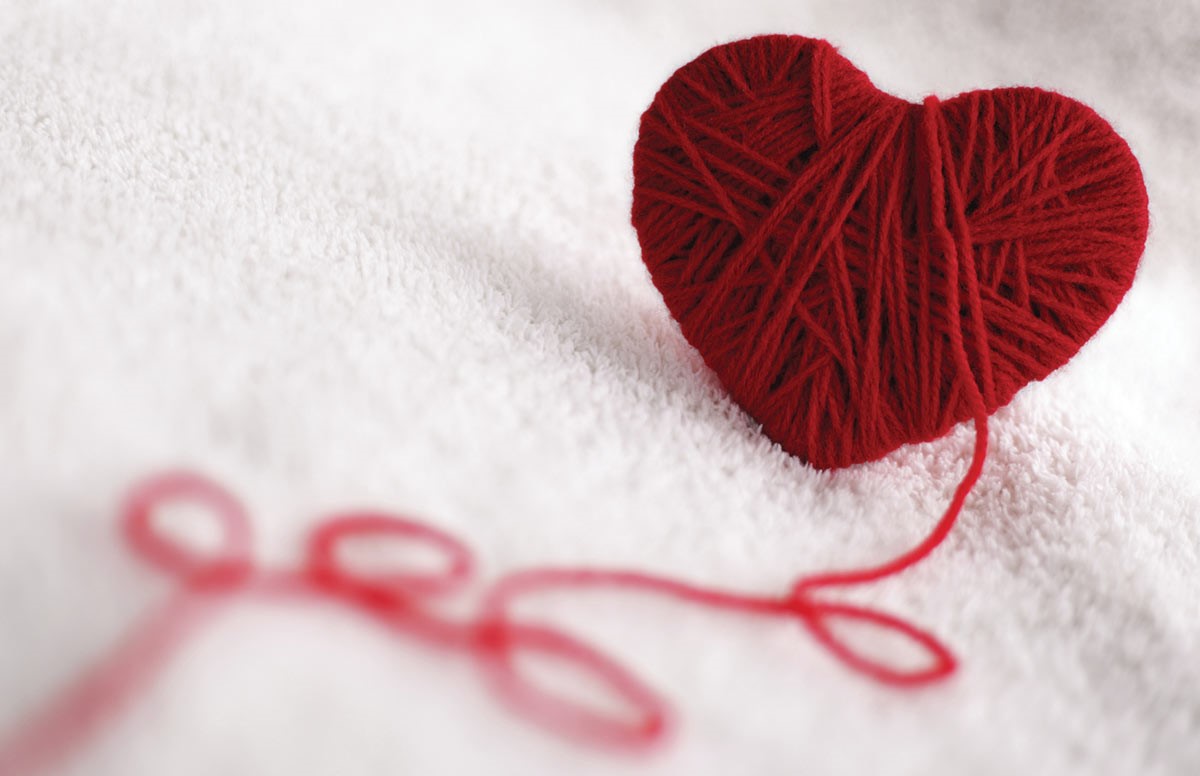 As the season of giving thanks gave way to the season of giving-because-it's-a-given-that-we'll-give, I received a party invitation that eased the transition from graceful comity to gross commerce. "Bring a small wrapped gift," it read. "But make it an item you own and love … and would like one of us to receive along with its story."
So lovely, this idea of parting with something you own and love in hopes of affording another person pleasure. It instantly brought to mind a gift I received from my mother seven months before her death in 2010, one that continues to provide me with joy daily.
During my mother's last few years, a period when her health was in gradual decline, she pressed me each time I visited to stake my "claim" to whatever art, jewelry and other items I wanted to inherit (as she did with each of my three siblings). Out would come one of her famous lists and, pen poised, she would walk me from room to room, prodding me to make my selections.
I failed her miserably each time. Part of my resistance had to do with my finding the exercise premature and a tad ghoulish. Mom might have been convinced she was going soon, but I was not. To participate in her list-making seemed like, well, encouragement in the wrong direction. Even if she was going, Dad most certainly was not. I didn't want their stuff. I wanted them. End of discussion.
With a disappointed shake of her head, Mom would fold the list and tuck it away …
… only to trot it out again on the next visit and repeat the exercise.
The Weight of Inheritance
As the seasons passed and her conducting of these tours shifted from foot to cane to wheelchair, my resistance grew another tendril. My parents have a large, gracious home. What would I do with all their stuff? Where would I put it? I have plenty of my own stuff that at some point I'll either have to give away or throw away when I (eventually, inevitably) downsize to a space with fewer rooms and fewer stairs. I knew Mom intended her offerings as gifts, but with each new tour, the sheer mass of their stuff felt increasingly like a weight I didn't want to shoulder.
At the same time, I began to sense that my mother was hearing my resistance as a judgment on her taste. Maybe even on her. Was there nothing I wanted?
In hopes of putting out that fire, I finally identified two items that I'd always admired and knew I would love to have after my parents could no longer enjoy them. One was a macramé that was mounted by the desk in my mother's office. The other was a framed photograph that hung in my parents' living room.
Cleaning Out My Mother's Apartment
The photo she could understand. It was a Mapplethorpe. "Not chopped liver," as her generation likes to say. But the macramé? "That's not anything," she protested.
A long, narrow knotting of rough cordage embedded with two ceramic suns, it was a quiet and unassuming piece that had caught my mother's fancy in a craft shop years earlier. I couldn't say exactly why it appealed to me as much as it did. Did I find it friendly? Aesthetically pleasing? Soothing? Whatever it was, I just knew that whenever I sat with my mother in her office (a room so busy with framed photos and art that there was barely an inch of bare wall space), this was the piece that drew my eye every time.
"There's just something about it," I said.
Mom cocked her head and studied the macramé a moment, then offered an amused smile that suggested she knew what I meant.
"You, too?" I asked.
"Why do you think it hangs near my desk," she replied.
That made me like the macramé even more. I pointed to her list. "Put it down," I said.
After that, whenever I traveled to my parents' home, I would point to the macramé and say to my mother, "I love that piece."
"I know, I know," she'd say. "It's on the list."
A Tsunami of Grief
Another year or two passed, and then our happy chatter was silenced by a tide of illness.
The first wave (my husband's diagnosis of leukemia) gave way to a storm (my sister's colon cancer diagnosis, my mother's minor heart attack), then a full-blown tsunami that would take all three of these beloved people within a 14-month period.
The first to go was my husband. About six months after his death, a subterranean gas leak convinced me to move from my small, dark (and now fume-filled) basement office into his large, airy second-floor office. Over the next month as I changed the wall color, hauled my furniture up two flights, and replaced Joe's books with mine, it's likely that I kept my parents apprised of my progress. Perhaps I even mentioned my unease about moving Joe's stuff out and mine in. Frankly, I don't remember. By then, my phone conversations with my parents were dominated by a turn in my sister's prognosis from hopeful to grim.
What I do remember — clearly — is that not long after I finished moving into my new office, a package addressed in my mother's hand arrived in the mail. Huh, I thought. There was no birthday or holiday on the horizon, and Mom had never been one to send packages even on such occasions, preferring always to present her gifts in person.
Clueless and curious, I lifted the box lid, then gasped. There it was: the macramé.
"Mom!" I exclaimed into the phone. "I didn't mean for you to take the macramé off your wall! You love this piece! I only meant that I wanted it, you know, after—"
"I want you to have it," she cut me off, her tone firm. "It's given me a lot of pleasure. Now it's your turn."
A Gift of Joy
I teared up. (Oh, hell, I'm tearing up now, too.) The gift, in and of itself, was an unexpected delight. But to know that my mother had decided to sacrifice her own pleasure to enhance mine (and, as I now belatedly suspect, to make me feel more comfortable in my newly usurped office) — well, that was giving of a higher order. I hung the macramé in my office that very day.
Over the next seven months, months that would prove to be my mother's last, each time I spoke to her from my office, I made it a point to tell Mom that I was looking at the macramé. I let her know that I'd hung it right by my desk, just as she had. Aware that she would never again be able to climb the stairs in my house to see it, I described the surrounding area in detail. Yet try as I might, I never could quite find the words that captured the joy her gift was giving me.
It's only with the passing of the years that I have finally come to understand the special "something" that causes her modest macramé to give me such joy.
Each time I look at it, I see not one, but two gifts: I see the object, itself; and I see my mother's generosity and love. Of those two gifts, I don't need to tell you which is the more meaningful and enduring.
© Twin Cities Public Television – 2016. All rights reserved.