The Heart & Soul Hospice of Wichita team provides compassionate end-of-life care guided by Christian values.

In Kansas, the Wichita team accepts hospice admissions from Andover, Valley Center, Park City, Maize, Derby, Haysville, Hutchinson, Winfield, Arkansas City, El Dorado, Wichita and Newton.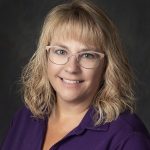 Jennie Johnson, RN
Hospice Administrator
Jennie became the administrator for Heart & Soul in September 2018. She previously worked in various positions at the Newton Presbyterian Manor and Wichita Presbyterian Manor communities throughout her career, most recently as health services director at the Wichita campus. Jennie earned her licensed practical nurse and registered nurse degrees with help from PMMA's Employee Scholarship Fund. She did her licensed practical nurse training at Hutchinson Community College and earned her associate's degree in nursing at Hesston College. She is a member of Hillcrest Community Church.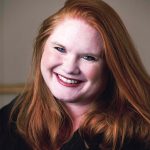 Dr. Kimberly Allman,
Medical Director
Dr. Kimberly Allman is a Kansas native, born and raised in Wichita, Kansas. She earned her Bachelor of Arts in Nutritional Science from K-State. She attended the University of Kansas School of Medicine and trained as a resident in family medicine at Wesley Medical Center. Dr. Allman and her husband Kenny are the proud parents of Kyle, Jonathan, Julia and Rebecca.  She became the medical director for Heart & Soul Hospice in 2019.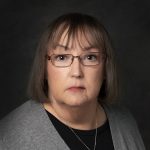 Sheri Ludlow, MSW,
Social Worker
Sheri joined Heart & Soul in November 2021. She has been director of social services for a senior living community, a renal social worker, and a hospice social worker and bereavement coordinator. She has an associate's degree in business administration and a bachelor's degree in psychology from Marymount College in Salina, Kansas, and a master's of social work from the University of Kansas. She is a board member for the Kansas Dialysis Association.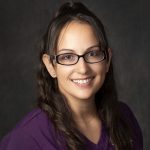 Annette Mendez, RN
Clinical Coordinator
Annette joined Heart & Soul Hospice in September 2019. She has a background in long-term care, medical-surgical work and the medical clinic environment.  She started her health care career as a CNA in 2001, became an LPN in 2008 and an RN in 2012. She was a charge nurse at Halstead Health & Rehab for two years. Annette is active in her church and church-related organizations.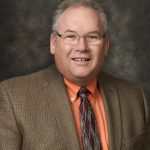 Rev. Greg Schmidt, M.Div.
Chaplain and Bereavement Coordinator

Greg was named chaplain for Heart & Soul Hospice in August 2015. From 2007 to 2016, he served as chaplain at Wichita Presbyterian Manor. Greg received his Master of Divinity degree from Mennonite Brethren Biblical Seminary and has served as a pastor to Mennonite Brethren, American Baptist, Independent and Presbyterian congregations in Newton, Hillsboro and Wichita. One of his passions is to walk alongside individuals and families through each step of life's journey in such a way as to enable and equip them to address life's greatest challenges.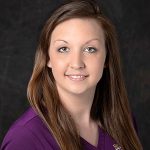 Jasmine Murphree,
Hospice Aide
Jasmine joined Heart & Soul Hospice in December 2019. She previously worked at a health care and rehabilitation center for five years. She is an experienced home care provider. She has an associate of science degree from Washburn University and received her CNA from Trinity School of Nursing in Lawrence. She is basic life support and AED (automated external defibrillator) certified.
Mayra Castillo-Garcia,
Hospice Aide/CNA
Mayra joined Heart & Soul in July 2021 after working at Wichita Presbyterian Manor for 9 years. Before entering the health care field, she worked as a teacher assistant at Adventure Planet. Mayra is active in the St. Margaret Mary Church.