The Heart & Soul Hospice of Wichita team provides compassionate end-of-life care guided by Christian values to patients in Butler, Cowley, Harvey, Kingman, Reno, Sedgwick, and Sumner counties in Kansas. Team members are dedicated to providing quality end of life care guided by Christian values.

Jennie Johnson, RN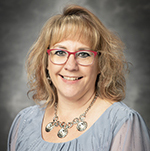 Hospice Administrator
Jennie became the administrator for Heart & Soul in September 2018. She previously worked in various positions at the Newton and Wichita Presbyterian Manor communities throughout her career, most recently as health services director at the Wichita campus. Jennie earned her licensed practical nurse and registered nurse degrees with help from Presbyterian Manors of Mid-America's Employee Scholarship Fund. She did her licensed practical nurse training at Hutchinson Community College and earned her associate's degree in nursing at Hesston College. She is a member of Hillcrest Community Church.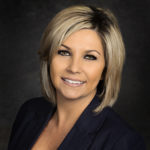 Ali Bezruczko, RN
Clinical Services Director
Ali joined Heart and Soul in April 2019 as clinical services director. She is a registered nurse and has previously worked in hospice as a case manager and administrator. She has a bachelor's of science in organizational management from Friends University and an associate's degree in nursing from Butler Community College. She volunteers for the Kansas Humane Society, the Alzheimer's Association, American Red Cross and Habitat for Humanity.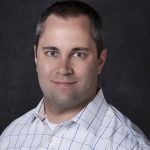 Braden Foster, DO
Medical Director
Dr. Foster joined Heart & Soul Hospice in November 2016. He is a physician with Wichita Family Medicine Specialists. He completed his Family Medicine Residency through the University of Kansas and was chief resident for two years. He received his bachelors of science degree in biochemistry from Newman University and his doctor of osteopathic medicine from the University of Kansas. He is a doctor of osteopathy board certified by the American Board of Family Medicine.
Sarah Goertz,
Marketing Director
Sarah joined Heart & Soul in March 2019. She previously worked in marketing and community relations in health care, aviation, and as digital director for an advertising agency. She has an associate of arts degree from Butler Community College and a bachelor of science in multimedia journalism from Oklahoma State University. She has served on the boards of the Young Professionals of Wichita and Wichita Society for Marketing Professional Services. She has served on the city of Maize Planning Commission and has participated in Sandler Sales Training.
Kyle Kite, RN,
Case Manager
Kyle joined Heart & Soul Hospice in June 2019 as a case manager. He previously worked in medical research, hospice, dialysis and Wesley Medical Center. Prior to entering the health care field, he was a police officer for the City of Wichita. He has a bachelor of arts in business administration and a master of arts in administration of justice from Wichita State University, and an associate of science degree from Butler County Community College. He is a registered nurse in the state of Kansas.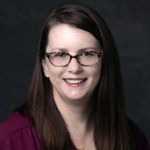 Andrea Williams, RN
Case Manager
Andrea joined Heart & Soul Hospice in May 2019. She has a background in medical surgical oncology, long-term care and rehabilitation. She's taught certified medication aide and certified nurse's aide courses. She has an associate's degree in applied science from Dodge City Community College and an associate's degree in nursing from Butler County Community College and is a registered nurse.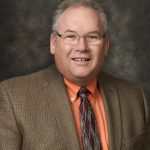 Rev. Greg Schmidt, M.Div.
Chaplain and Bereavement Coordinator

Greg was named chaplain for Heart & Soul Hospice in August 2015. From 2007 to 2016, he served as chaplain at Wichita Presbyterian Manor. Greg received is Master of Divinity degree from Mennonite Brethren Biblical Seminary and has served as a pastor to Mennonite Brethren, American Baptist, Independent and Presbyterian congregations in Newton, Hillsboro and Wichita. One of his passions is to walk alongside individuals and families through each step of life's journey in such a way as to enable and equip them to address life's greatest challenges.



Jamie Farrelly, LMSW
Social Worker/Volunteer Coordinator

Jamie joined Heart & Soul Hospice in December 2017. She has previously worked as a family educator at Childstart. She also worked for the Women's Initiative Network and the Center of Hope. She has a bachelor's degree in psychology and a master's in social work. She's a licensed master social worker. She was a TRIO Scholar, a member of the Pi Gamma Mu Honor Society and a McNair Scholar.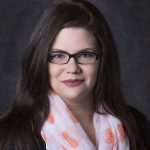 Shalyn McCormick Bates
Hospice Aide
Shalyn joined Heart & Soul Hospice in September 2016 as a Hospice Aide. She started her health care career during her Senior year in High school. After 5 years of giving care for both young and old, she achieved her Home Health Aide License. She most recently worked at HomeInstead Senior Care.